Should Women Get Mammograms at a Younger Age?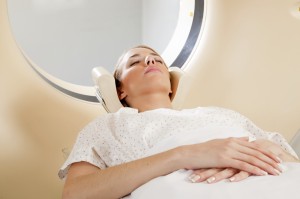 Most breast cancer deaths occur in women who did not receive annual mammogram screenings, according to new research. These findings differ from the national screening guidelines that only stress routine mammograms in older women unless other distinguishing symptoms are present.
"The biological nature of breast cancer in young women is more aggressive, while breast cancer in older women tends to be more indolent. This suggests that less frequent screening in older women, but more frequent screening in younger women, may be more biologically based, practical, and cost effective," stated study author Dr. Blake Cady.
Routine Breast Cancer Screenings
Over the course of this year, the National Cancer Institute estimates that there will be nearly 250,000 people diagnosed with breast cancer in the United States alone. Then again, another 40,000 people will end up dying from this disease in 2013 as well.
In 2009, the U.S. Preventive Services Task Force recommended routine breast cancer screenings via mammograms for women between the ages of 50 and 74. Other breast cancer clinical studies have shown that nearly one-third of new cases (anywhere between 50,000 and 70,000) may not require treatment, suggesting that additional screening would only lead to more false positives and unnecessary treatments. All in all, about one million women could have received cancer treatments that they really didn't need.
Should Women Get Screened Starting at 40?
The American Cancer Society says that women should be getting annual mammograms starting at age 40. The Centers for Disease Control and Prevention (CDC) still maintains routine screening for older women, suggesting mammograms every two years for women between 50 and 74.
If you are younger than 50, but have a family history of breast cancer, then the CDC recommends discussing routine mammograms with your doctor. A study based in Cleveland that was published earlier this year showed how women who followed the CDC's guidelines were at no higher risk for advanced stage breast cancer, and they had a lower chance of receiving a false positive.
How Many Women Under 50 Die from Breast Cancer?
In order test the soundness of this earlier research, Cady's team ran a "failure analysis" of mammogram screening, which involves comparing death rates to find connections between diagnoses. All of the subjects in this study had been diagnosed in Partners HealthCare hospitals in Boston between 1990 and 1999, and these researchers monitored their cases through 2007.
The results showed 609 confirmed breast cancer deaths, with the median age of death from breast cancer being 49 while median age for other causes was 72. Only 29 percent of those who died from breast cancer had undergone mammography. Further analysis showed that 50 percent of breast cancer deaths occurred in women younger than 50.
Re-Evaluating the Role of Mammography
Following this study, the research team is now encouraging routine screenings for women in that age range to try to prevent more deaths. The co-author of this study, Dr. Daniel Kopans, stated that previous studies could be misleading, since they downplayed the impact of mammography. He said there mistake was not looking at individual cases, but instead basing their research on registry data.
The chairwoman of the American College of Radiology Breast Imaging Commission, Dr. Barbara Monsees, also thinks that lower rates of breast cancer death could be linked to earlier detection and improved screening (not just more effective breast cancer drugs and other treatments). She added that although mammography may not prevent breast cancer, it could reduce the risk of it killing someone.
"(The study) presents a very compelling argument in favor of screening beginning at age 40 on an annual basis," stated Monsees, who did not have any involvement in this study. "It corroborates what we have known for a long time."