New Clinical Trials for Fibromyalgia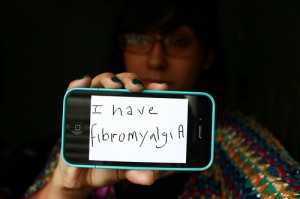 Due to the controversial nature of Fibromyalgia as a diagnosis there is much more clinical research that needs to be done. We still have a lot to learn about better and more precise diagnosis methods, treatments and prevention of Fibromyalgia. Fibromyalgia clinical research is a fairly new area of study having begun around 1977.
(For more information on fibromyalgia, please see: Fibromyalgia Signs & Symptoms)
If you have been diagnosed with Fibromyalgia or believe that you may have this disease please contact us today adderall cheap adderall generic adderall generic . You may qualify for an ongoing Fibromyalgia clinical trial. Review the list of current clinical trials. Your participation is always at no cost to you generic valium online buy valium online no prescription today valium overnight delivery .
What is Fibromyalgia?
Fibromyalgia is a condition accutane generic click here accutane without a prescription that involves chronic, widespread pain throughout the body. It is also known as FM, FMS and Fibromyalgia syndrome. It is believed to be either a musculoskeletal disease or a neuropsychiatric condition. People who suffer from Fibromyalgia are especially sensitive to pressure. Many are constantly tired and this is sometimes so bad it can be debilitating. Some swallowing and bladder function problems have also been reported herbal priligy visit us buy priligy uk . Not everyone who suffers from Fibromyalgia experiences all of the symptoms. Possible causes include PTSD or prolonged and severe stress. Fibromyalgia is a controversial diagnosis since there are no conclusive tests or physical evidence to measure its existence order ativan america buy ativan mexico ativan online without prescription .
Fibromyalgia Treatments
The current goal of fibromyalgia treatments is to manage and help alleviate the symptoms. Treatment often includes a combination of medicine, behavior modification, education, exercise, and cognitive behavioral therapy. Drugs recently approved for Fibromyalgia treatment include Lyrica, Cymbalta and Milnacipran valium generic buy valium online usa buy valium online no prescription today .
While these drugs have helped patients see improvements in their condition the side effects sometimes leave them feeling not quite like themselves. In some cases antidepressants are have also been diagnosed. These help with many of the symptoms but show little to no improvement on feelings of tiredness.