A Comparison of the Safety and Immunogenicity of Various Schedules of Dengue Vaccine in Healthy Adult Volunteers
| | |
| --- | --- |
| Status: | Completed |
| Conditions: | Healthy Studies |
| Therapuetic Areas: | Other |
| Healthy: | No |
| Age Range: | 18 - 45 |
| Updated: | 6/7/2018 |
| Start Date: | February 1, 2012 |
| End Date: | January 10, 2014 |
A Randomized, Phase 1b Study to Investigate the Safety and Immunogenicity of Various Schedules of Tetravalent Chimeric Dengue Vaccine in Healthy Adult Volunteers Between the Ages of 18 - 45 Years
A Phase 1 study to compare the safety, tolerability and immunogenicity of different dose
schedules of subcutaneously (SC) administered dengue vaccine in healthy adults and to compare
the immunogenicity of different dose schedules of the vaccine.

Blood samples were obtained for safety labs on Days 0, 7, 14, 90, 97, 104 and measurement of
viremia at baseline [during the screening period or on day of vaccination (Day 0)], and then
on Days 7, 9, 11, 14, 17, 21, 90, 97, and 104. Blood samples for measurement of dengue
neutralizing antibodies in serum were obtained at baseline [during the screening period or on
day of vaccination (Day 0)], then on Days 30, 90 and 120.

The entire duration for each individual subjects participation was approximately 5 months
including recruitment and collection of data for primary outcomes (through Day 120).

Inclusion Criteria:

1. Male or female at least 18 years and ≤ 45 years old at time of screening

2. In good health as determined by medical history, physical examination including height
and weight

3. Normal clinical safety laboratory examinations [Sodium (Na), Potassium (K), Glucose,
Blood Urea Nitrogen (BUN), creatinine, Alanine aminotransferase (ALT), Aspartate
aminotransferase (AST), total bilirubin, White Blood Cell (WBC), neutrophil count,
hemoglobin, platelets, Prothrombin Time (PT), Partial Thromboplastin Time (PTT), and
urinalysis (by dipstick)].

4. Weight: Body Mass Index (BMI) ≤32

5. Blood tests negative for antibodies to Human Immuno-virus (HIV-1), Hepatitis C, and
Hepatitis B surface antigen

Exclusion Criteria:

1. Any condition which would limit the subject's ability to complete the study in the
opinion of the Investigator

2. Clinically significant ECG findings

3. History of any significant dermatologic disease in the last 6 months,

4. History of diabetes mellitus

5. History of recurring headaches or migraines (more frequent than once per week) or on
prescription medication for treatment of recurring headaches or migraines

6. Hypersensitivity to any vaccine

7. Receipt of any vaccine in the 4 weeks preceding the first vaccination

8. Planned receipt of any vaccine in the 4 weeks following each of the vaccinations in
this study

9. Known history of Japanese Encephalitis Virus (JEV) and/or Yellow Fever (YF)

10. Previous vaccination (in a clinical trial or with an approved product) against
flaviviruses including dengue, yellow fever (YF) and Japanese Encephalitis (JE)

11. Seropositivity to dengue or West Nile (WN) virus

12. Known or suspected congenital or acquired immunodeficiency, immunosuppressive therapy
such as anti-cancer chemotherapy or radiation therapy within the preceding 6 months

13. Use within the previous 6 months of systemic corticosteroids therapy (at a dose of at
least 0.5 mg/kg/day). Topical prednisone is not permitted if currently in use or
within the last 3 months. Note, inhaled prednisone (or equivalent) is allowed

14. Use of any non-steroidal anti-inflammatory drugs (NSAIDs), acetaminophen or
antihistamines for the 3 days immediately prior to each vaccination

15. Use of any prescription or over the counter medications (besides those specifically
mentioned above or those required for medical management of concurrent diseases) 7
days before the first vaccination (Day 0)

16. Positive urine screen for cocaine, amphetamines, opiates, or cannabinoids

17. Donation of blood 6 weeks before the first dose(s) (Day 0) until 30 days after the
dose on day 90

18. Females who are pregnant or lactating

We found this trial at
3
sites
301 University Blvd
Galveston, Texas 77555
(409) 772-1011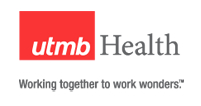 University of Texas Medical Branch Established in 1891 as the University of Texas Medical Department,...
Click here to add this to my saved trials

2500 Rocky Mountain Avenue
Fort Collins, Colorado 80528
Click here to add this to my saved trials

Click here to add this to my saved trials