Southeast Regional Research Group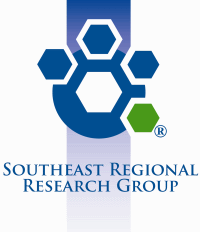 Southeast Regional Research Group, Savannah, is one of three medical research sites affiliated with SERRG, Inc. With additional sites in Rincon and Columbus, Georgia, Southeast Regional Research Group works with a network of hospitals, government- and community-run healthcare clinics, and inpatient- and outpatient-based physicians in our mission to provide compassionate medical care in our community.
From initial contact with the pharmaceutical sponsor to the completion of the clinical trial, the physicians and staff at Southeast Regional Research Group are available throughout the clinical research experience, including but not limited to:
Excellence in patient care
Completion of all regulatory documents (which include site demographics to fit the patient population)
Budget and Contract negotiations
Hosting of scheduled site visits from the sponsor or CRO and their staff, to include personally escorting all persons involved and acting as a liaison
Maintaining all study documents onsite in our local offices
Maintaining all study related material to include study drug, devices and lab kits
Performing all study related ancillary services to include, but not limited to, ECG's, phlebotomy, specimen collection, testing and storage, drug infusion, radiology services, in-house pharmacist support, and study related home health nursing staff.
Providing Certified Research Coordinators and Nursing staff
Available 24-hours, seven days a week our Savannah site has conducted many clinical research trials since opening in 2006. The Savannah facility includes:
Certified Physician Investigator on site
8 Dedicated Physician Investigators
Physician Assistant
Clinical Research Coordinators
Pharmaceutical Staff
Research Assistants
Marketing Department
Regulatory Department
Data Entry Specialist
Quality Assurance Department
Compliance Committee
Our clinical staff members have a combined 34 years experience in medical research. In addition, they:
are certified in Basic Life Support (BLS) and/or Advanced Clinical Life Support (ACLS);
adhere to the International Conference on Harmonization (ICH) and Good Clinical Practice (GCP);
are observant of the protection of our patients in our clinical research studies and are HIPAA compliant;
are on-call 24/7;
are experienced in Phase II through Phase IV studies
Currently Enrolling Trials
As a medical study participant, volunteers often learn much more about their medical condition and become more aware of their condition's symptoms as well as emerging treatments for their condition. As a research facility under the governance of several Institutional Review Boards (IRBs) and the Food and Drug Administration (FDA), our patients receive thorough monitoring of their condition through more frequent testing, office visits and follow-up appointments.
Our Savannah site is currently enrolling patients in the following studies:
Pharmaceutical Studies:
Chronic Obstructive Pulmonary Disease (COPD)
Impetigo
Irritable Bowel Syndrome (IBS)
Skin Infections
To accommodate various needs of patient volunteers, we often provide transportation, transportation reimbursement and communication assistance (i.e. loan of cell phone). In addition, qualified participants receive study related procedures and medication at no cost.
To learn more medical research or to see if you may be interested in these studies as well as upcoming studies, call us at 888-SERRG-60 (888-737-7460) or email us at NewTrials@serrg.com
With oversight from SERRG, Inc., Southeast Regional Research Group's Principal Investigators are required:
Completion of Good Clinical Practice Training (GCP)
Human Participant Protections Education
Completion of NIH Clinical Research Training and Exam
Understanding of FDA Oversight in Clinical Research
Our Savannah site has 7 Principal Investigators who partner with Dr. Joseph Surber, CPI, in conducting clinical research trials.
Joseph G. Surber, D.O., C.P.I., FAAFP
Joseph G. Surber, D.O., C.P.I., FAAFP, is presently engaged in clinical research as the Chief Medical Officer of SERRG, Inc. He is board certified in Family Medicine, and currently holds faculty positions with the Medical College of Georgia, and Mercer University. Additionally, Dr. Surber is certified as a Physician Investigator (CPI) through the Academy of Pharmaceutical Physicians and Investigators (APPI) and the Association of Clinical Research Professionals (ACRP).
In addition to serving as Physician Investigator in dozens of clinical research trials in various medical disciplines, Dr. Surber continues to work as a Hospitalist. Prior to forming SERRG, Inc. with Dr. Kingsley, Dr. Surber practiced as an Emergency Medicine and Bariatrics physician, and served as Faculty and Associate Director of Hospital Medicine.
He received his Bachelor of Science degree in Biology with a minor in Music. Dr. Surber is currently affiliated with the following organizations:
Memberships
Fellow, American Academy of Family Physicians (FAAFP)
Association of Clinical Research Professionals (ACRP)
Academy of Pharmaceutical Physicians and Investigators (APPI)
Society of Hospital Medicine (SHM)
American Medical Association (AMA)
American Osteopathic Association (AOA)
American Academy of Family Physicians (AAFP)
Muscogee County Medical Society
Georgia Academy of Family Physicians (GAFP)
Dr. Surber has received certification in the following areas:
2008 Certified Physician Investigator (CPI)
2007 Advanced Cardiac Life Support (ACLS)
2005 Pediatric Advanced Life Support (PALS)
2005 Neonatal Advanced Life Support (NALS)
2005 Advanced Trauma Life Support (ATLS)
2003 Advanced Life Support in Obstetrics (ALSO)
2003 Fundamentals of Critical Care Support (FCCS)
Therapeutic Areas
Cardiology
Dermatology
Emergency Medicine
Endocrinology
Gastroenterology
Gerontology
Gynecology
Hematology
Infectious Disease
Internal Medicine
Medical Devices
Musculoskeletal
Nephrology
Neurology
Obstetrics
Ophthalmology
Otolaryngology
Pain Management
Pediatrics
Pharmacology
Podiatry
Pulmonology
Respiratory Therapies
Rheumatology
Trauma Medicine
Urology
Vascular Diseases
Women's Health
Partnering with physicians and patient volunteers, we believe communication and education are key factors for our staff to help patients to better understand their medical condition(s). As such, our Southeast Regional Research Group staff uses care when informing patient volunteers of their role in medical research. Once a patient has been referred to us, he or she is given a tour of our facility and meets our coordinators. Should your patient choose to participate in a clinical research study, he or she will be thoroughly monitored and frequently seen by our physicians and physician assistants.
Southeast Regional Research Group, a supporting member of ACRP and APPI, has a proven track record for success offering:
Phase II through Phase IV studies managed from start to finish
Solid experience in completing the most challenging studies
Large database of highly skilled, experienced and enthusiastic Investigators
Dedicated, full-time, and experienced Certified Clinical Research Coordinators
Access to large patient populations with cultural diversity
Efficient and centralized contract and budget resolution
Track record of consistently meeting or exceeding enrollment goals
Ethical patient recruitment and retention methods including an in-house Marketing Department that creates or monitors the creation of all marketing materials
Clinical Staff for Southeast Regional Research Group
Mike Grabowski, PA-C
Bonnie Deaton, RN, CRC
Non-Clinical Staff for Southeast Regional Research Group
Stephanie Glover, Corporate Administrative Assistant
Melanie Thomas, Clinical Administrative Assistant
Karen Browne, Site Manager
Christine Senn, Chief Operations Officer, Chair-Quality Assurance & Compliance Committee
Sherry Lesesne, Human Resources Director
Amy Wilkerson, Director of Marketing
Numerous PRN coordinators and nurses
The Savannah, Georgia, metropolitan area is home to about 300,000 residents, based on population estimates in 2007. Serving Bryan, Candler, Chatham and Jasper counties, our Savannah clinical site is strategically located in the heart of the medical district. It is within walking distance to pharmacy services and other medical offices.
Demographic Details
Total Population
Male
Female

Age
0-19
20-34
35-54
55-74
75 and older

Race
Caucasian
Black American
Asian
Multiple Races
Other

300,000
42%
58%


25%
20%
25%
15%
15%


42%
54%
1%
2%
1%
Cardiology/Vascular Diseases
Dermatology/Plastic Surgery
Endocrinology
Gastroenterology
Immunology/Infectious Diseases
Musculoskeletal
Nephrology/Urology
Neurology
Obstetrics/Gynecology
Ophthalmology
Otolaryngology
Pediatrics/Neonatology
Pharmacology/Toxicology
Psychiatry/Psychology
Pulmonary/Respiratory Diseases
Rheumatology
Trauma/Emergency Medicine

Designed specifically for medical research, our 4,000-square-foot facility in Savannah, Georgia, is conveniently located in the historic "med-arts" district. In close proximity to several area hospitals as well as multiple health clinics and primary care facilities, our Savannah office routinely receives study-eligible referrals. Our patient-friendly site features multiple exam rooms, a quiet consent room, and a large IV infusion room with comfortable leather recliners and big screen television. Patients are also provided a spacious and comfortable waiting room which includes a children's play area.
The Savannah office began operations in 2006 and continues to thrive having facilitated hundreds of outpatient visits to date.
Dr. Joe Surber
Chief Medical Officer/Certified Physician Investigator
Savannah, Georgia Regional Operations Manager
Southeast Regional Research Group
6709 Waters Avenue
Savannah, GA 31406
USA
1-888-SERRG-60 (1-888-737-7460)
912-351-0541 (fax)
NewTrials@SERRG.com
www.serrg.com



We've found
0 trials
at this facility