New Psychiatric Clinical Trials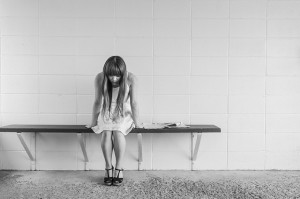 Psychiatric disorders can be debilitating and prevent a person from leading a normal life. However, with proper diagnosis and a plan of treatment the prognosis is good that a person can manage their illness and live a normal life. Many times medications are prescribed that may work great for one patient, but not at all for another.
Psychiatrists can often try several combinations before they find the right medication and dosage levels. Psychiatric clinical studies have resulted in the development of sophisticated drugs with fewer side effects. However, the industry still has a lot to learn about causes, diagnosis and treatment of psychiatric disorders. If you have been diagnosed with a mental disorder and are interested in participating in a psychiatric clinical trial please review our list of current trials.
What is Psychiatric?
Psychiatric disorders are also referred to as mental disorders. They may be behavioral or perceptual and usually involve a disorder of the brain circuits. The field of psychiatry has many subspecialties. These include addiction, child psychiatry, eating disorders, forensic psychiatry, and neuropsychiatry, just to name a few. There is often confusion between psychiatry and psychology. The main difference is the education level and that psychiatrists have the ability to prescribe medications whereas psychologists do not.
Psychiatric Treatments
Psychiatric treatments depend on the type and severity of the disorder. There are hospitals, clinics and public health services to help people with psychiatric disorders. Often psychiatric treatments are comprised of a mix of solutions including medication and therapy. A common type of therapy used is cognitive behavioral therapy (CBT). Therapy can also include counseling and support groups. Treating psychiatric disorders is usually done on a voluntary basis, but can be involuntary if the person is shown to be a danger to themselves or others. Common medications for psychiatric disorders include antidepressants, anxiolytics and mood stabilizers.