New Clinical Trials for Orthopedic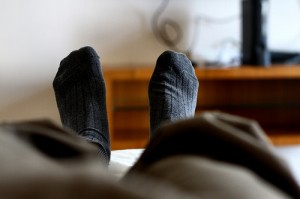 Orthopedic clinical studies have lead to big advances in the types of treatment available. New materials, new procedures and less invasive surgeries are being developed every day. This is encouraging to the orthopedic field and a good indication that orthopedic clinical trials are beneficial to patients.
If you suffer from a musculoskeletal injury or disorder and are interested in participating in an orthopedic clinical trial, please review the list of our current trials.
What is Orthopedic?
The term orthopedic refers to an area of medicine and science that studies surgical and non-surgical treatments of the musculoskeletal system. Orthopedic is also sometimes spelled orthopaedic. Depending on where you are in the world, both spellings are acceptable.
Orthopedic disorders include trauma, diseases, tumors, and infections that affect parts of the body such as the knees, shoulders, hips, spine, and nervous system. Orthopedic surgeons often deal with athletes and sports related injuries. Common disorders include blown out knees, torn cartilage, dislocation of the shoulder, herniated discs in the spine, and carpal tunnel in the nervous system.
Orthopedic Treatments
Treating orthopedic disorders depends on the type of disorder. Some mild orthopedic disorders can be treated using preventative measures. These include avoiding further injury and letting the affected body part rest. Over the counter pain medications can be used during this time to make the patient more comfortable. Many orthopedic injuries cause swelling which can lead to more pain. Doctors prescribe anti-inflammatory drugs to keep the swelling down.
In more serious cases treating orthopedic disorders may require a regimen of physical therapy in combination with medications. In severe cases that cannot be helped using these methods surgery is used as a last resort. Common orthopedic surgeries include knee and hip replacements.